Maintenance Windows
A maintenance window is a repeating window of time during which automatic maintenance is permitted. Levitate now allows users to set preferences when certain operations, such as software upgrades OR deployments can be performed by the Last9 team.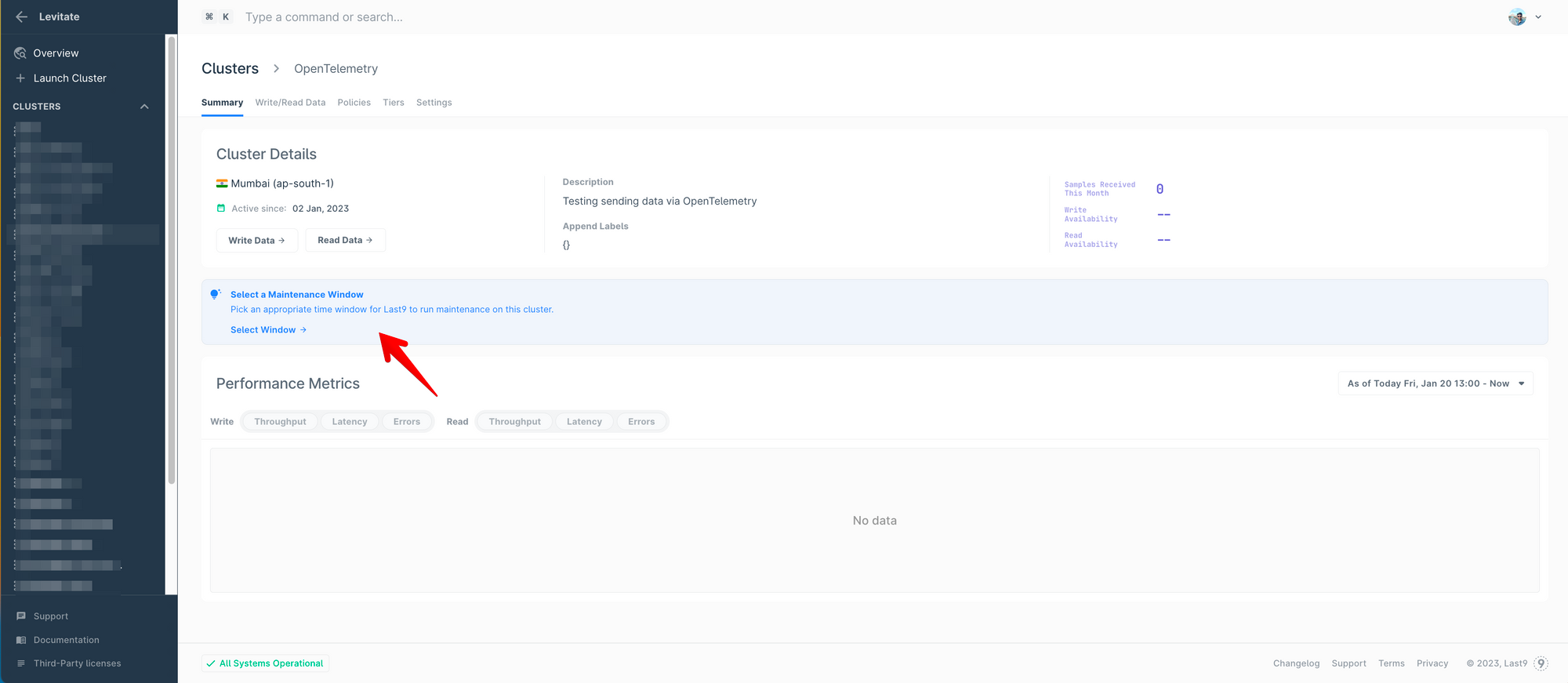 Each Levitate cluster gets its own maintenance window.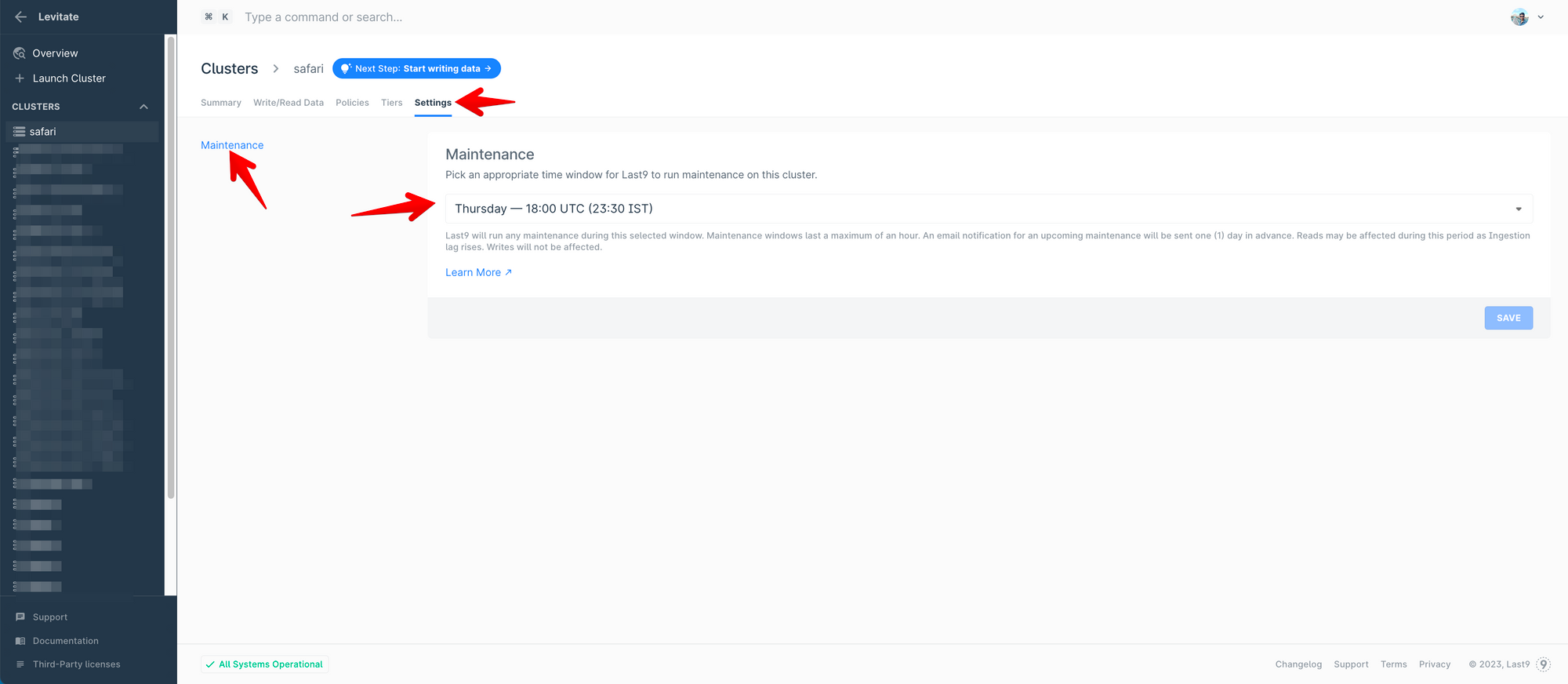 Here is a detailed doc explaining the Levitate cluster maintenance windows and how they operate.
---
Stay updated on the latest from Last9.